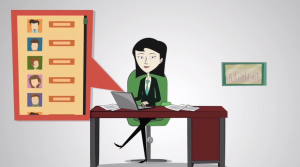 Being a CPA at this time of year can be a harrowing experience.  Being neck deep in paperwork for a bunch of different clients makes becoming overwhelmed an easy feat.  Don't worry, we can help!
If you can't possibly take on more work, refer your clients or friends to us and we'll give both of you a 10% referral discount.  That means, they get 10% off their total first bill, and you get that 10%!  All it takes is a few simple steps!
First, register for an account with us and we will give you a coupon code that is unique to you. You put this code on your web site or email it to anyone you want to refer.  Your clients use the coupon code at the time of registration and they receive a 10% discount at checkout.  Then, at the end of each month we pay you 10% their purchase price.  You can access your account at any time to see which of your clients has used the coupon code you provided to them and how much they paid as part of their first purchase.
We can help take the stress out of tax time!  For more information about us, check out this video or visit us on our new website!